Go The Distance With Gracián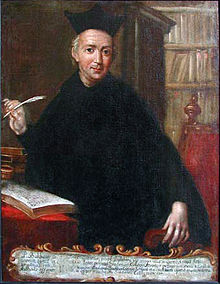 Ready to continue tackling your new years resolutions? Explore these motivational quotes by Baltasar Gracián:
Gracián was a Jesuit and baroque prose writer and philosopher. whos writings were lauded Nietzsche.
He assumed the vows of the Jesuits in 1633 and dedicated himself to teaching in various Jesuit schools. He acquired fame as a preacher by using somewhat unorthodox techniques such as reading a letter sent from Hell from the pulpit. He was named Rector of the Jesuit College of Tarragona and wrote works proposing models for courtly conduct including El héroe (The Hero), El político (The Politician), and El discreto (The Discreet One).
In 1651, he published the first part of the Criticón (Faultfinder) without the permission of his superiors.
As you can tell, he was not the most behaved Jesuit to walk the earth.
Ignoring the reprimands, he published the second part of Criticón in 1657 and was sanctioned and exiled to. Gracián is the most representative writer of the Spanish Baroque literary style known as Agudeza y arte de ingenio (Wit and the Art of Inventiveness) which can be evidenced by some of his most famous quotes below:
"Be content to act, and leave the talking to others."
"Great ability develops and reveals itself increasingly with every new assignment."
"Aspire rather to be a hero than merely appear one."
"Without courage, wisdom bears no fruit."
"Respect yourself if you would have others respect you."
We hope you've found some extra motivation to go the distance with Gracián!
If learning a new language is on your list of resolutions this year, our team of enthusiastic native instructors want to help you achieve your language goals and advance your fluency!